Green Bean and Purple Potato Salad
With all that color and texture, you won't miss the meat. Recipe here.
Kale, Bacon, and White Bean Salad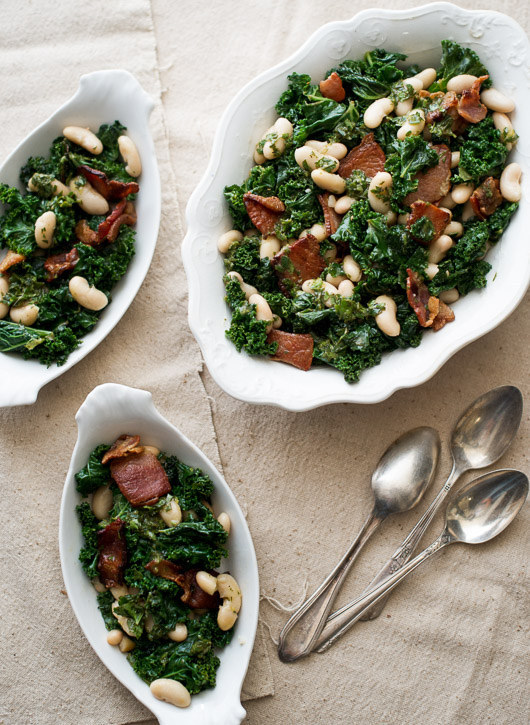 Salad for dinner is no punishment, when you do it right. Recipe here.
One-Pan Fish Fillets in Tomato Sauce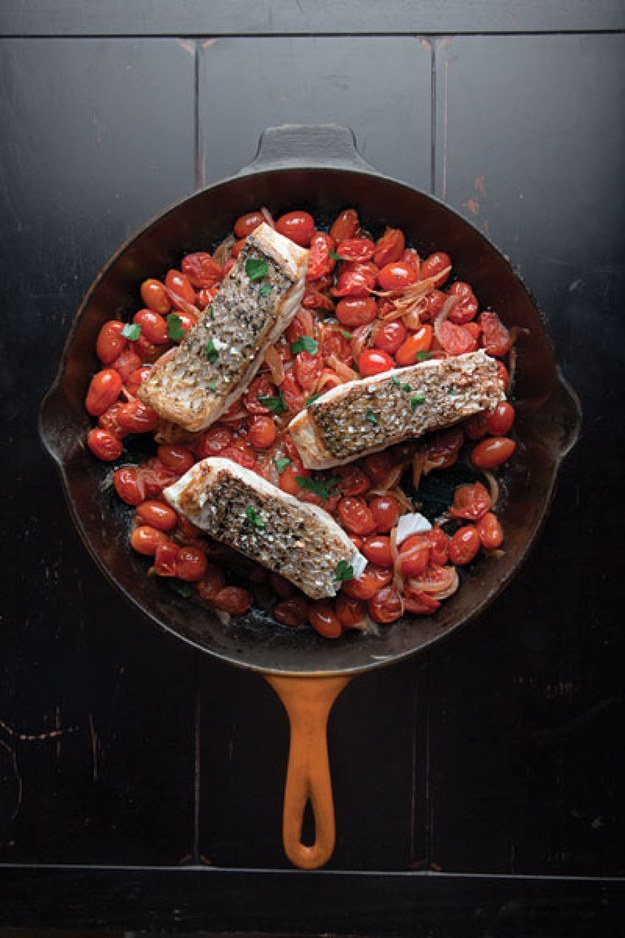 Todd Coleman / saveur.com
This looks fancy, but comes together in just 25 minutes. Recipe here.
Asparagus Frittata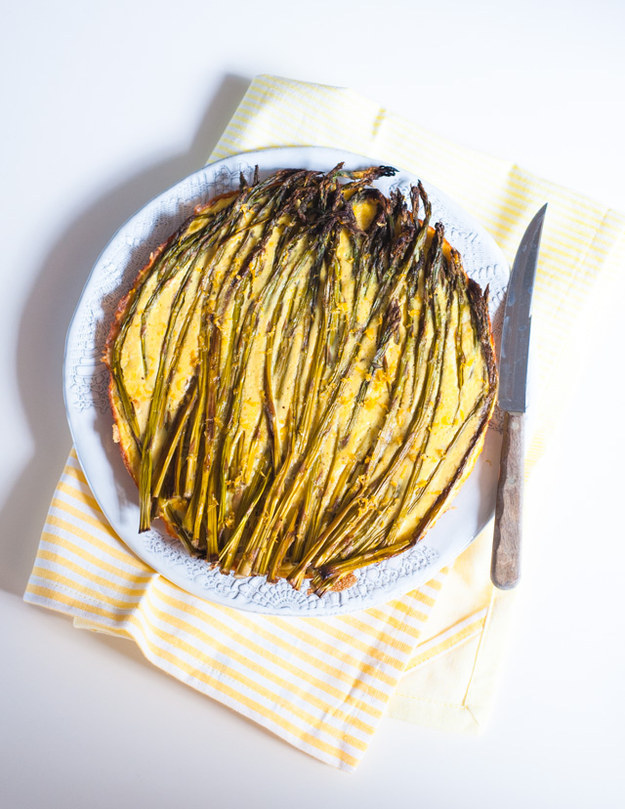 Eat this for dinner one night, have breakfast leftovers for the rest of the week. Recipe here.
Chili-Lime Pork with Corn Salad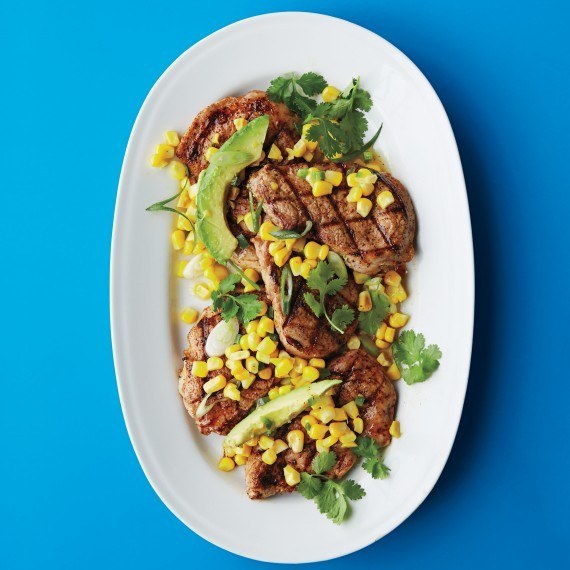 Johnny Miller / marthastewart.com
Guaranteed to spice up a dull day. Recipe here.
Cabbage Vegetable Pad Thai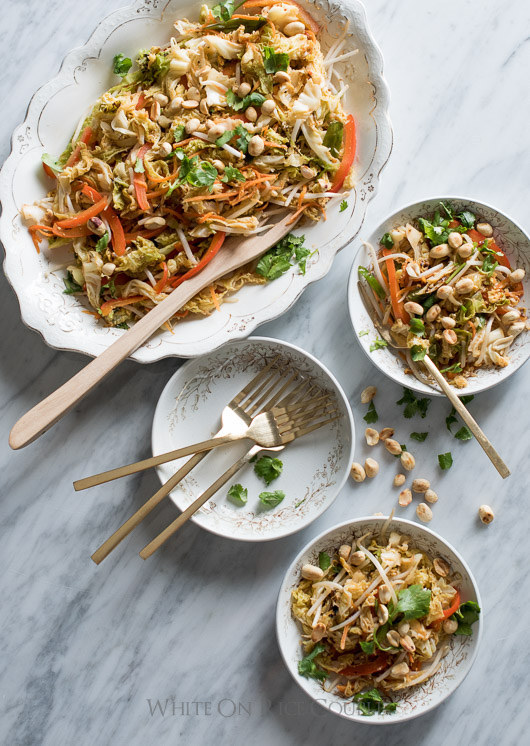 This dish is so much lighter than take-out, since shredded cabbage stands in for the noodles. Recipe here.
Grilled Steak Salad with Garlic Scapes and Peaches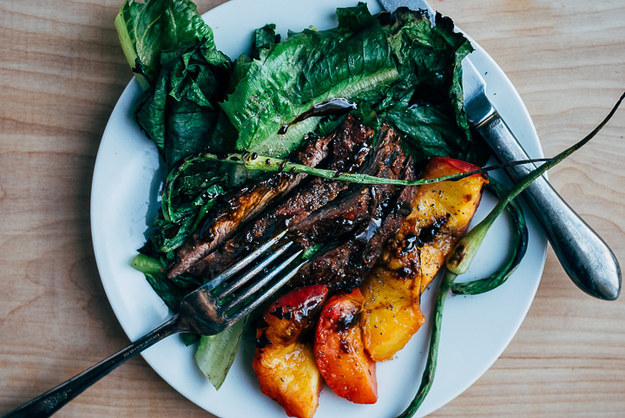 Some days, steak is the only answer. Plus, what else are you going to do with all the garlic scapes you picked up from your CSA? Recipe here.