There's no right way, but these suggestions may help you find your way.
Alice Mongkongllite/BuzzFeed / Via Thinkstock
We recently asked the members of BuzzFeed Community about . These are their stories.
"I go to these dinners put on by The Dinner Party. (Check them out! They're opening tables in tons of major cities.) When that's not an option, I find it best just to roll with the emotions. Feeling them through and experiencing rather than running from them helps. Most recently that has been talking to my best friend and having a good cry." —
Set aside about 15 minutes each day to be by yourself in a quiet place to give yourself space to grieve.
"I am a therapist who works with many people who are grieving. One idea that I learned that works for some people is to set aside a time every day — say, 15 minutes — and be by yourself in a quiet place. Decide to concentrate on thinking of the person who died, or let yourself cry or just give yourself permission to give yourself over to the grief. This does not mean that all of your grieving takes place during that short time every day; however, it does help to create a time and sacred place to be alone with your grief." —
Write letters to your loved one.
Flickr User: Adrianclarkmbbs / Via goo.gl
"I lost my brother to suicide in 2013. The hardest thing is just letting myself grieve. I don't like being that vulnerable, but I've found some ways to help me cope with it. One of the most helpful things has been writing him letters. I keep him updated on everything that I can, like how his daughter is growing up and how I'm doing in college. It's silly and one-sided, but I like to think that he actually sees them. When I'm sad, I find myself doing a lot of his favorite things. I listen to all of his music and watch all of his favorite movies. And, thanks to him, now I make a damn good Captain and Coke!" —Jessica Turner, Facebook
Binge-watch a lot of TV.
"Binge-watched on Netflix when I lost my mom in 2013. It was nice losing myself in other people's stories and getting away from my grief for a while." —Ashley Robinson, Facebook
Commemorate milestones with their favorite food.
"It's remembering the things that don't make you sad — just the things that make you smile. It was the fifth anniversary of my father's death on Mother's Day, so I had his favorite ice cream (strawberry with maple walnut) just as a remembrance, because he would have enjoyed it. It's OK if it makes you tear up. My father meant the world to me, and what I remember most is his laugh." —Ashley Guppy, Facebook
Find a local Death Cafe to talk about death and grieving with others who have experienced loss.
"There are Death Cafes which encourage people to meet in coffee shops to discuss anything and everything to do with the subject of death, which is still a taboo in our culture." —
Look through old pictures, emails, letters, and anything else you shared.
"My sister died in 2002. Over the years I have done different things to help with the loss. I have gone to the cemetery and talked to her, looked at emails and letters from her, looked at pictures with her in them, ate food that she loved, and tried to remember every memory I had with her in it. Just because it has been over 10 years since she has died does not mean that the pain is gone. Time does not weaken the pain from the loss. I have just learned how to adjust my life without her, which is really hard." —Victoria Weireter, Facebook
Tell a lot of jokes. Shocking ones.
"Making jokes. Making really sick, fucked up jokes that would be shocking to others. That's how my family has always dealt with the inordinately large amounts of death that we've lived with. I know it sounds sick, but doctors, coroners, EMTs, cops, etc., all have really fucked up senses of humor, too, and that's because we need to laugh or we'll not just cry, we'll break. I don't mean just say stupid things, but make legitimately funny jokes." —Jenny Schradeya, Facebook
Seek out a therapist you trust.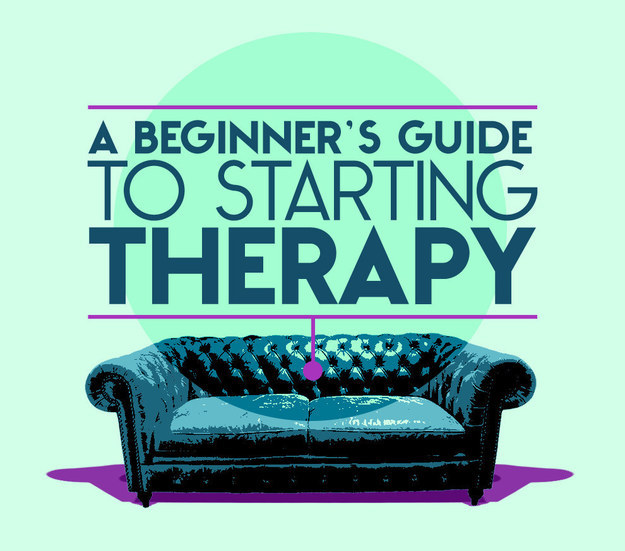 Chris Ritter / Via BuzzFeed
"I lost my mom a little over a year ago. It was sudden and completely unexpected. The best thing that helped me cope was seeing a family therapist. She was someone to talk to about anything, and I didn't feel as if I was burdening her with my problems. I wish people weren't afraid of therapy — it's so helpful if you have an open mind. Also, I let myself be sad for a while. It's OK to be sad." —
Here's a when you're ready.
Write out all of your emotions on paper.
http://instagram.com/p/3K1M4kNFUz
"When my grandpa died in 2001 (six days after 9/11), I took to writing and lots of time in my backyard looking at the leaves changing on the trees. Writing out the emotions I was experiencing was great, since I couldn't do anything but criticize the people in my family that spent their days crying. I also think it was my grandpa's way of helping me figure out what I wanted to do, which was write." —Colleen Sweeney, Facebook
Find a hobby that fills you with happiness.
"I recently had a stillborn this past February. His name was Russell Levi White. It isn't talked about much — stillbirth isn't talked about at all really in general. I'm constantly reminded everywhere I go or look: baby commercials, families out and about, a woman pushing her baby in a stroller. I have struggled with my severe depression and suffer with traumatic flashbacks and memories of the whole experience. I never really had any friends, and the friends I did have are never around anymore. I've come to terms with the fact things will never be as they once were; I myself will never be the same. But I can still find joy in the simple things in life. I've picked up gardening, I love seeing new blooms and signs of growth/life. It gives me a sense of fulfillment that materialistic things cannot provide. I've started running daily — the adrenaline and endorphins high make me feel good about myself and my body, and it ensures I get out of the house every day. Last thing is music. It can really lift your emotions or cripple them depending on what you listen to; it can bring back 100 good memories or a 100 bad." —Bridget Taylor, Facebook
Here's a list of .
Wear their clothing or jewelry.
Flickr User: Hervoices / Via goo.gl
"I lost my mom almost a year ago to very aggressive pancreatic cancer. Wearing her jewelry makes me feel close with her, and I had a necklace made of a silver heart that has some of her ashes in it. That creeps some people out, but I like knowing I'm always carrying a piece of her with me (funeral homes can generally have this made for you — let them know when you're making arrangements you'd like this). Also, despite the trauma and the fact that she was my best friend, I got through everything OK. It helps to let people know that you're not in denial, you're grieving through happiness and some people will make you feel guilty for that. I personally hate when people say, 'Just talk to her! She's always listening!' So, not giving me unsolicited advice helps. I created a playlist of her favorite music and I listen to it a lot. She was always playing music in the house and it brings me back to being a kid." —Courtney Dysart, Facebook
Talk to them…even if it's one-sided.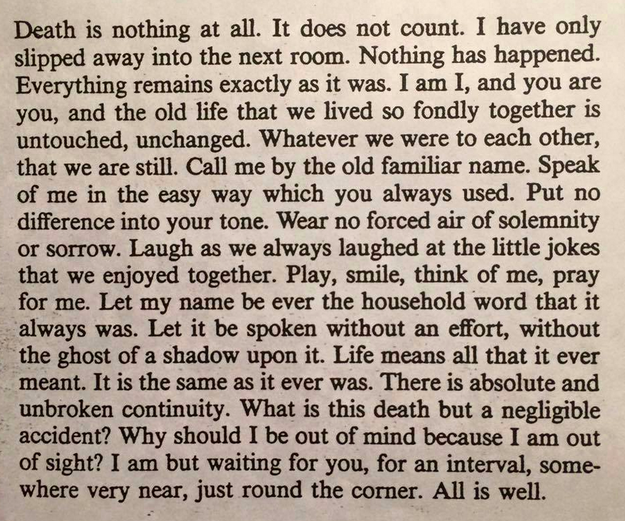 Augusta Falletta / Via BuzzFeed
"I lost my big sister in 2011 when she was only 25. She died suddenly and peacefully in her sleep. I find solace in remembering little things she said or did when I'm doing everyday things, wearing a little vial of her ashes in a necklace every day, talking to her, sort of. I also sought out good therapists who helped me deal with grief as well as a tremendous amount of survivor's guilt, and I want to name one of my kids after her. It's been so hard not having her here and I miss her every day. It seems so stupid to just say 'I miss her.' I actually feel my heart aching with her not here. She was my first and greatest friend and was my greatest supporter for 22 years. I can't even describe her. Some things I wish I could tell myself four years ago: If you want to be angry, be angry, but don't let yourself stay angry; people say some really stupid things, especially when dealing with death. It doesn't excuse it, but they usually mean well. The hardest thing is just adjusting to them not being there. You never "get over" someone passing away, you just adjust." —Kelly Prziborowski, Facebook
Honor them through poetry.
"The only thing that gets me through is writing poetry. I try to put my feelings onto the page and try to find a way to honor the person I lost." —MJ Cormier, Facebook
Don't judge yourself for grieving.
"The first year is full of milestones and triggers; it's the longest and the shortest year of your life. You'll see the big triggers coming (a week, a month, six months, holidays, birthdays), but there will be little ones that you won't consciously think of. My first one was Election Day. I spent the whole day a wreck, but couldn't figure out why until I was walking into the polls and had a panic attack. I had gone with my mother to view and ID my grandfather before going to vote in the primaries. Your subconscious is remembers far more dates than you ever want it to.
Don't judge yourself for not getting over it fast enough. You have to grieve in your own time. There's generally no right or wrong way to grieve. My husband likes to talk about good memories and good times. I prefer to be alone and to have quiet." —Samantha Lea, Facebook
Take care of others as a way of taking care of yourself.
"I've buried my entire family except for one of my brothers. Every loss hurts differently. For me, taking care of other people helps when I don't know what to do with myself. When I feel full of emotions, but need to do something constructive, I try to comfort others. I bake…a lot. I think of details that need to be attended to and do them. I help myself when I help others." —Apollina Vita, Facebook
Try switching to a new kind of diet.
"When heartbroken, I can't control me on the inside, but I can control me on the outside. I change my diet, maybe try vegetarianism for a while (that takes a lot of control and planning), change my routine to add dog-park visits or exercise. I try to get to the gym after dinner to clear my head, which also exhausts me and helps me sleep. Nights alone are much harder when you are hurting. I am in no way a supermodel or extremely fit — I do it for my mind. I make a small goal that I'll be able to reach within a couple of weeks with just the right amount of drive but nothing too difficult that I'll want to give up on, like completing a two-mile run without stopping or being able to hold a plank for 60 seconds. I used to deal with pain in unhealthy ways until I was forced to get creative. Exercise seemed to be my outlet: I channeled a lot of aggression into it and only felt better by making myself sweat it out." —Devon Phelps, Facebook
Take to kick-start a new, healthy routine.
Accept the way you feel, no matter how you feel.
"The thing that helps me the most is just accepting the way I feel about the things I've been through. I finally stopped listening to everything that told me I had to be strong and bear it and hide the way I felt. At first, I would find time to be alone, sometimes just a few minutes, and I would let myself feel the way I wanted to. If I was sad, I would cry as hysterically as I needed to. If I was angry, I would yell. It helped." —Rachel Maynard, Facebook
Write stories infused with details about your loved one.
http://instagram.com/p/0JXDDPNoRs
"Writing stories helped me go through some of my hardest times. Whenever I was feeling particularly distressed, I would write up little stories and insert tidbits of things I loved doing with the person I miss. I used this over a very hard breakup, the loss of my beloved dog, after I got scammed by my ex-employee and ended up losing everything, and after losing my grandma." —Jane Haezer
Take comfort in mourning with others.
"My tribe has a tradition of cutting our hair after losing someone close, as well as a year of mourning (no social events or religious services), and I feel like the process of it really helps. It gives you time to grieve and then it's behind you." —
Take a hike.
"I have found that taking note of beautiful small things helped make dealing with the daunting dark things just a bit easier. After my grandfather — with whom I was incredibly close — died, I went on my first hike. Every day I see a bird or flower or sunset, something that reminds me of him, and I know he has directed that beauty my way to give me some comfort when dealing with the oft-overwhelming pain of loss." —
Honor them by living life the way they would have wanted you to live.
http://instagram.com/p/eTNawcty37
"I remember how she would want me to react to her death. She wouldn't want me to be sad or to spend a single moment missing her. She would want me to live my life to its absolute fullest, to have every experience that I can because that's the way she lived her life, enjoyed every minute right up to her very last. She would want me to do the same. So when I find myself missing her, I do something fun, or I find something to laugh about because that's what she would do." —
Remember to take things one day at a time.
"I lost my brother to cancer a little over a month ago. I have no idea how to deal with it. I find it easier to not think about it in such a negative way. When I think about him, I try to think about happy times we had together or funny stories. That's what gets me through the day. Some days I go through without feeling sad at all. Other days, it hits me like a brick and all I can do is cry. But it's a day-by-day process. There's no other way that I can do it." —
Make a playlist of the songs that remind you of them.
"I made a playlist of all the songs that reminded me of my friend or were about losing someone and when I was having a hard time I would listen to it. I would cry and feel better after being able to cry." —
Know that grieving comes in waves and it has its own schedule.
"I've lost several people in my life. The most impactful death was the loss of my boyfriend in a car accident. His death was the biggest learning experience for me. The key I have figured out to help me is that I have to let it be. By this I mean time changes. Emotions are like waves — they will come and go. What you are experiencing in the moment will not be what you are feeling the next day, week, or month. Time will heal, but time works on its own schedule, not yours. During the most difficult moments I just bear down, use my resources (sleeping, watching TV with or without someone, and listening to music). The grieving process is different for everyone. The stages of grief jump around, everyone hits different stages at different times. Try not to 'force yourself' into processing through a stage. It will not work." —
Celebrate life when you feel like celebrating.
"Celebrating. I understand it's often the last thing anyone wants to do when all you want to do is cry or curl up in a ball forever. However, I've found that after the initial grief, it's helped me to do birthdays with a few cupcakes, or make a keepsake box and add small items for the holidays. I miscarried, and every year I place a candle inside her memory box. Every birthday, we spend it at a comedy club. Every holiday, we add a small piece of cloth from a stocking that has her name on it.
We just celebrate as much as we can. If I feel sad, I light a special candle I decorated just for her. Or I make a cake in honor of her and donate it. Just giving. It helps so much." —
And be normal when you feel like being normal.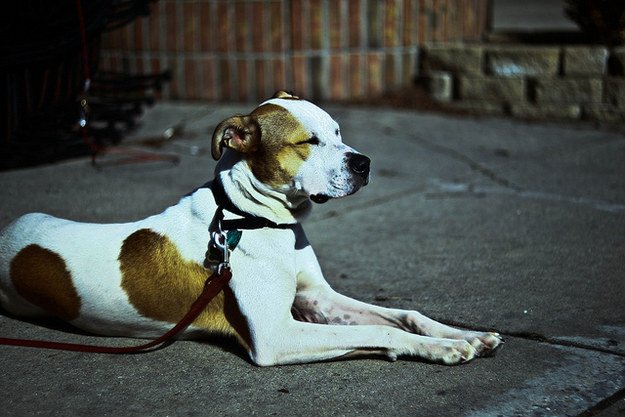 Flickr User: 81disasters / Via goo.gl
"I experienced a traumatic death in my immediate family a few years ago. I found that being with my normal friends in my normal routine is what helped me grieve. Often, I didn't need a person to talk to, because I had been overanalyzing the situation so much already on my own. All I needed was a little normality." —
Want to be featured on BuzzFeed? Follow the BuzzFeed Community on Facebook and Twitter!