"Seeing my client smile made this the most important tattoo I've done to date".
A photograph of a woman tattooed after a double mastectomy has gone viral, with more than 175,000 likes on Facebook in 24 hours.
"Today I tattooed something very different," tattooist Mim d'Abbs wrote on the Darwin City Tattoos Facebook page.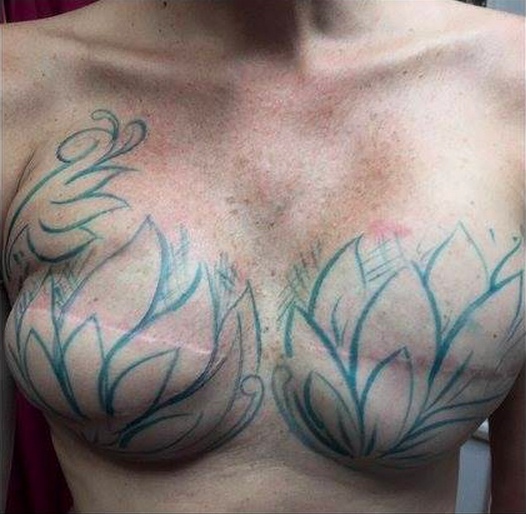 "My apologies to those that find this confrontational, but my client and I both thought it should be posted. This is a tattoo over reconstructive surgery, post a double mastectomy."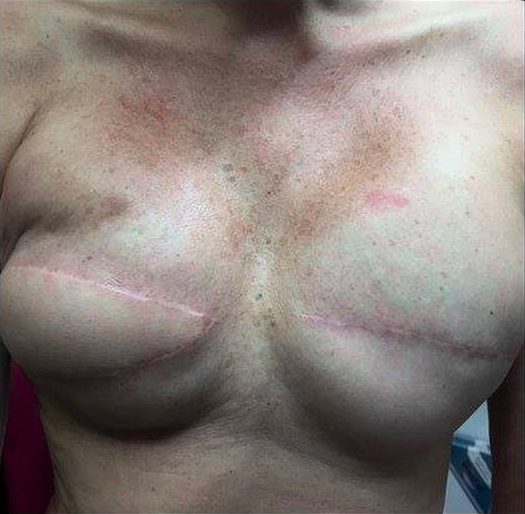 "I'm absolutely gobsmacked, thoroughly gobsmacked, at the social media reaction", Ms d'Abbs told BuzzFeed News. Her client wished to remain anonymous.
"She wanted something that was pretty, that would give her a bit of self-empowerment."
"My client contacted me by email three weeks ago and we had a consultation. She showed me what she wanted and I asked for artistic licence to work with the contours of her body, which she was very happy to agree to."
"The consultation was a very short, fluid and positive process. I didn't know how long the tattoo would take so booked my first free day."
"Yesterday she came in and it went very well. I drew the design on once, it sat very well and she was happy with it. The skin took the ink perfectly and from the first drawing to completion took three and a half hours."
"Seeing my client smile, made this possibly the most important tattoo I've done to date."
http://instagram.com/p/2OOe9yRvxV
"We discussed at length me posting it on social media," said Ms d'Abbs, who has been a tattooist 21 years.
"My client decided it was important to share the process so that people who have had mastectomies can see the options available to them."
"It's extremely gratifying to see the overwhelmingly positive reactions: just the positivity, it's so nice to see all that warmth coming."
Like BuzzFeed Australia on Facebook