These workouts are DIY, FUBU, and sure to get you F-I-T.
First things first: Fitness is important for all people.
With that said, the top four leading causes of death among African-Americans are heart disease, cancer, stroke, and diabetes. And according to the Centers for Disease Control, more than 60 percent of Hispanic-Americans will develop obesity and Type 2 diabetes. As we work to prevent these conditions, there's nothing wrong with having someone on your vision board who, well, looks like you. Here's a (non-exhaustive) list of people of color who are leading the charge on healthy living via social media.
With her signature vlog introduction — "Hey Beautiful Ones! — Hey Fran Hey has become one of the more popular lifestyle experts of color on DIY beauty, nutrition, natural hair care, and fitness, "with a bohemian twist." Her Tumblr is positive and inspiring, and if you're interested in a vegan diet, she can help you learn about that too!
Food Heaven Show / Via youtube.com
These ladies both hold master's degrees in nutrition science, and they are BFFs, which means their videos are scientifically sound, as well as friendly and inviting! Watch their YouTube channel to learn how to cook nutrient dense, affordable plant-based recipes that are actually simple to make.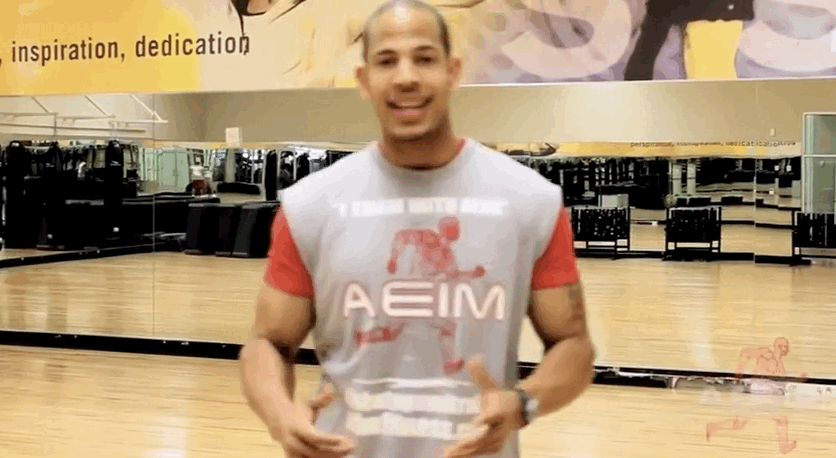 aeimfitness / Via youtube.com
Do you want to get fit? Like, do you really, want to optimize that body? Rahman "Ray" Grayson, aka Mr. Shut Up and Train, is your man. This Atlanta-based celeb trainer makes fitness a group activity, mobilizing the internet when he offers the "Free 30-Day Fit Challenge." Once you sign up, you'll get daily exercise and nutrition challenges that are detailed, tough, and get results. As he says, "Healthy is the new sexy."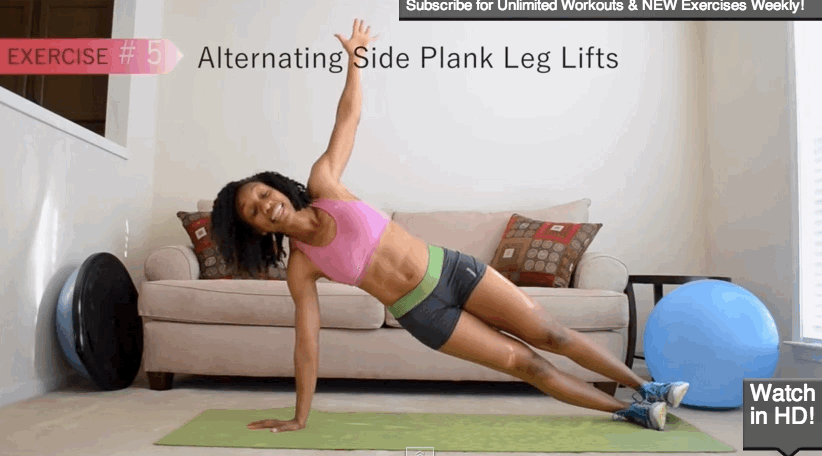 HangTightwMarC / Via youtube.com
No gym? No problem! MarC will send you a weekly workout schedule and tips, no matter what your exercise level. Her YouTube channel has hundreds of workouts that tend to be on the shorter side, but you can build them to customize a workout that suits you perfectly.
MankoFit, or Massiel Arias, is an athlete and trainer whose body is so ripped, she was featured in Trey Songz's latest video "Na Na" matching his intensity in a sweaty + sexy workout sesh! Follow her on Facebook or Instagram for short workout videos (usually in the gym) to push yourself, but be warned — MankoFit goes hard.
Kevin is a great fitness follow on IG or Youtube because he didn't start off toned and bulked, he worked for every gain, something he documents regularly on his Instagram account. On this account you'll never have to worry about what foods to eat because Kevin's got you covered. Built in the kitchen, Sculpted in the gym!
Kandiss Sigler lost weight the old-fashioned way: diet and exercise. She's proud to say that she did it all without a gym membership, and now she offers virtual training to help others do the same. One of the best things about following her on Instagram is you don't get pictures of her humblebragging (let's be honest, that happens) but you get actual exercises to do right in your living room with little or no equipment!
Suraqah is a personal trainer based in Chicago, Illinois. His body kinda looks like a real-life action figure, so on those days you don't feel like working out, he should help you kick the excuses.
Anowa Adjah / Via youtube.com
Calling herself the "Nigerian Powerhouse," Anowa made the Powerhouse Physiques DVD series for curvy girls who want to "lose the gut, keep the butt." She's also the mother of toddler twin boys, so, ladies, she UNDERSTANDS!
Jason Khalipa is a fitness rockstar and the owner of NorCal CrossFit, which is based in California. CrossFit has become more popular in recent years, and it's definitely not an exercise program for the faint of heart. NorCal CrossFit has awesome apparel and a growing community to help you reach your fitness dreams.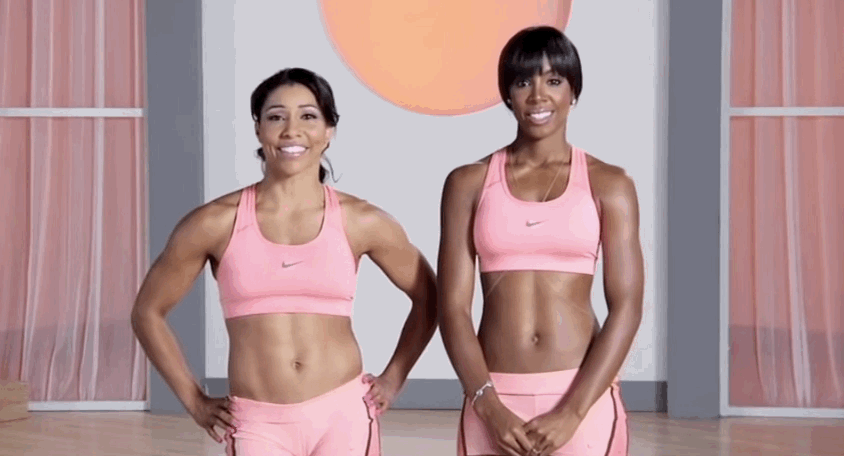 Jeanette Jenkins / Via youtube.com
You should recall Jeanette Jenkins from her two "Sexy Abs" DVDs with singer Kelly Rowland — and who doesn't think Kelly's body is bangin'? Jeanette is incredibly chirpy and energetic, and between Youtube and her Facebook "Exercise of the Day," she will give you plenty of fitspiration.
http://instagram.com/p/pHjfc_zImL
Comedians, actors, certified fitness trainers, models… (aren't we all?) Turn to the Hodge twins not only for color commentary on random events, but for exercise tips that men care about, with Youtube workouts titled, "You Want Bigger Traps??!!?", for example.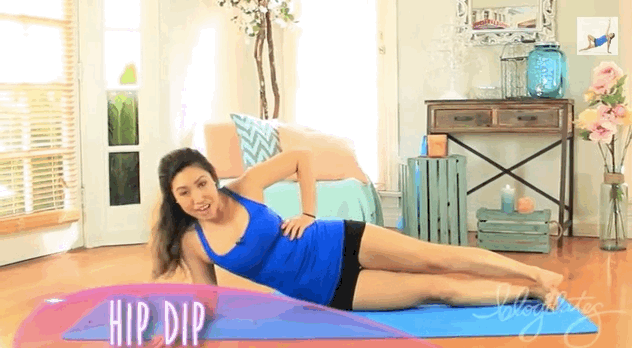 blogilates / Via youtube.com
Cassey Ho is the creator of Blogilates, which is a one-stop shop for anyone with an interest in fitness. Her site has everything from healthy, clean recipes to quick and easy workout videos. But, obviously, Pilates is her specialty!
http://instagram.com/p/lB16uDgocV
If you're looking for some fitness inspiration, this account is most definitely a must-follow. Deactivated Fat Girl keeps her Instagram filled with pictures to inspire you when the journey to being fit gets hard; she even creates fitness challenges from time to time in order to get people focused on their goal to becoming healthier.
http://instagram.com/p/otSAZQExpp
Because let's be honest, aren't abs what we all want? DaShaun Johnson is an athlete and NIKE NTC trainer who travels quite a bit. Catch him when he's in your town and let him help you sculpt that stomach.
A self-described "yoga enthusiast and fat femme" Jessamyn's beautiful Tumblr and Instagram might speak especially to full-figured women. However, she's a great follow for any aspiring yogi, as she encourages us all to focus on how yoga makes you feel, not the number on the scale.
doctoroz.com / Via doctoroz.com
We'd be remiss not to include Dr. Ian Smith, a New York Times best-selling author and medical correspondent on national television and radio. He's also a recurring co-host on The Doctors.
Who are your favorite fitness gurus of color? Please share in the comments below so we all can get healthy together!